03 Mar 2021
4 reasons you need to attend an in-person event in 2021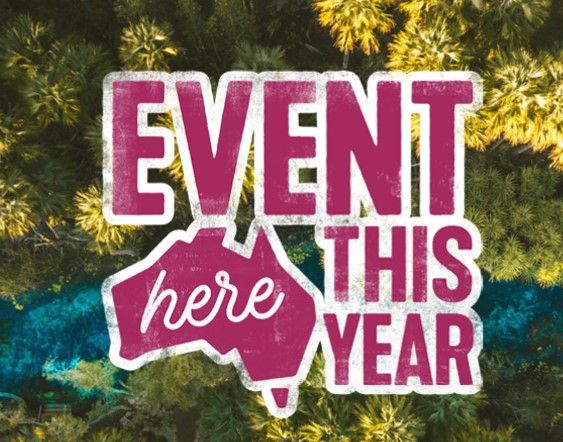 2021 is the Year of the Ox. According to the Chinese zodiac, oxen are known for their diligence, dependability, strength and determination. Before taking any action, the ox will form a definite plan with detailed steps that are complemented by its strong confidence and physical capabilities and as a result will often enjoy great success.
In that context, the Ox has a lot in common with the Australian events industry and this is why 2021 is the perfect year to resume face-to-face events here this year.
Zodiac mythology aside, after a year many people spent in partial or total isolation, there's never been a more compelling need to create opportunities for face-to-face engagement. It is time to regather – safely - to enable growth, form connections and enjoy life away from the virtual meeting room.
With so much at stake, we are going all out for our community this year to make our event safe, flexible and worth the wait.
Are you with us? Here are four important reasons why you should attend an in-person event here in Australia this year:
1. Safety has never been more of a priority.
All our events are planned and delivered with a customer first, COVID-safe approach. Clear and practical social distancing and carefully planned hygienic practices deployed in keeping with the new normal.
2. Face-to-face is the ultimate experience.
In-person connections are so much more vivid that those via a computer screen. Our events are planned to the nth degree, designed to create unforgettable, valuable experiences. That will never change. The wow factor, the community, the authenticity, the opportunity, the excitement. All the things we do best here in Australia.
3. Flexibility is everything. Contingencies are everywhere.
Book with confidence. While there are some things out of our control all our partners and suppliers are committed to flexibility. We have taken measures to ensure that in the case of sudden border closures we are able to postpone rather than cancel. Everything that can be done to safeguard against any inconveniences or financial loss is being done.
4. The recovery of the economy starts here.
Support for the events industry has far-reaching advantages. Invest in Australia - by attending events here this year you can help rebuild the Australian economy, dream up new products, draw up new plans and innovate in your industry.
So ready yourself, rally the team, come on out, rediscover your people and re-connect with your community.
SMB Digital takes place 19-20 October 2021 at ICC, Sydney