20 Oct 2020
Day 1 HIGHLIGHTS: SMBs turning ideas into action into growth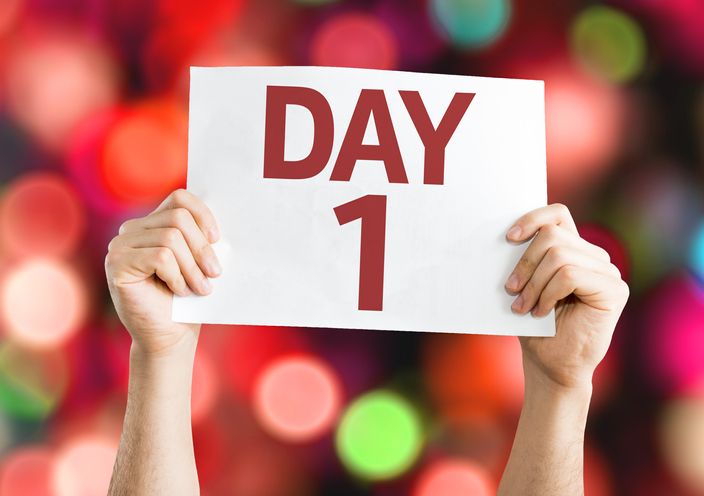 Day one of SMB Digital is complete! Digitalisation, data, dusting ourselves off and taking action were very much the themes of the day. Our stellar line up of speakers and panelists spoke about the issues that are currently at the heart of Australia's vast small and medium business sector.
There is so much opportunity for growth and today was all about deciphering the complex (sometimes daunting) aspects of digitalisation and providing actionable advice for navigating them.
Here are just some of the highlights.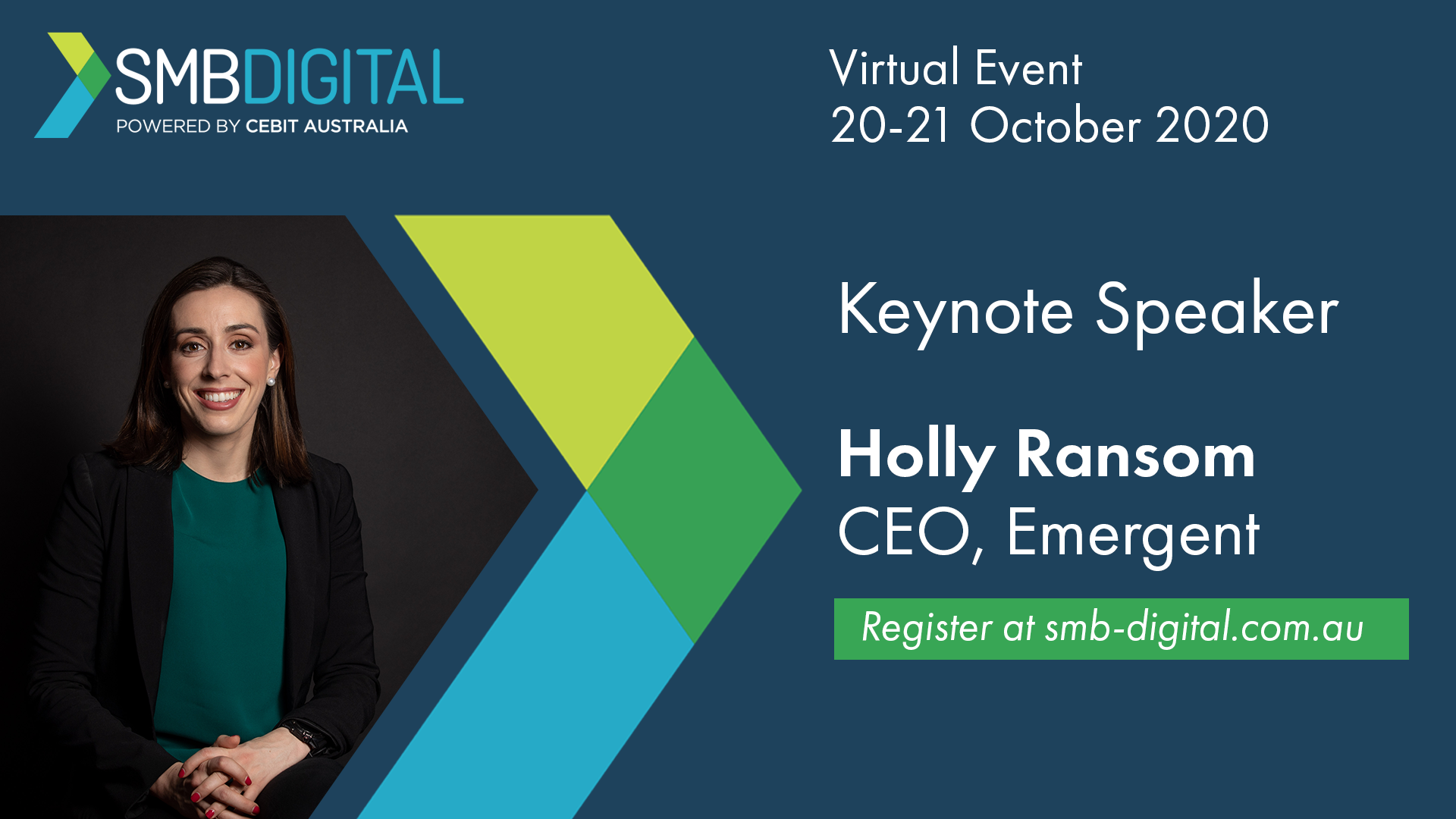 The Big Picture:
Learn, Unlearn, Relearn. Change is inevitable but growth is intentional. It's time to turn your innovative ideas into action. Start before you're ready. One step at a time.
Standout Statements:
"All the things that have got you to where you are today are awesome but they're not going to get you where you want to be tomorrow. Step out of your comfort zone and into your courage zone. Have the courage to try new things, to say no, say yes to pitching ideas, to owning mistakes, to being a beginner, to being vulnerable. Stop focusing on time management and pay more attention to energy management."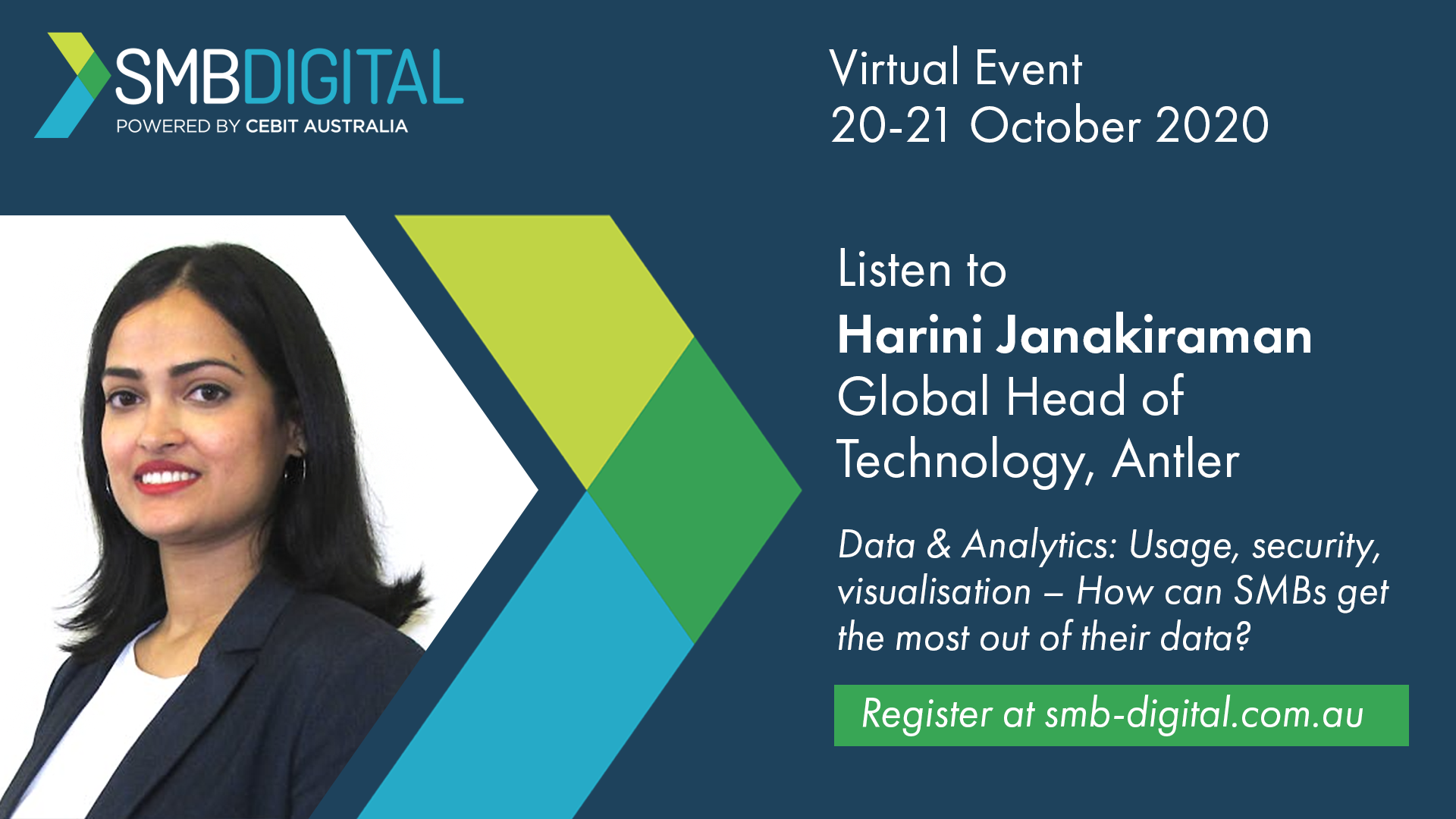 The Big Picture:
Data analytics matters because it helps you find and fine tune opportunities. It applies to a variety of parts of the business. It indicates the best use your team and resources. It allows you to set goals and identify key business drivers.
Standout Statements:
"You're collecting all this data at the point of interaction on your website or landing page or even in your physical store – all the data is coming in through different funnels – but you need to be able to run different experiments to drive meaning from it. Central data aggregation is important to avoid silos of information spread through the company."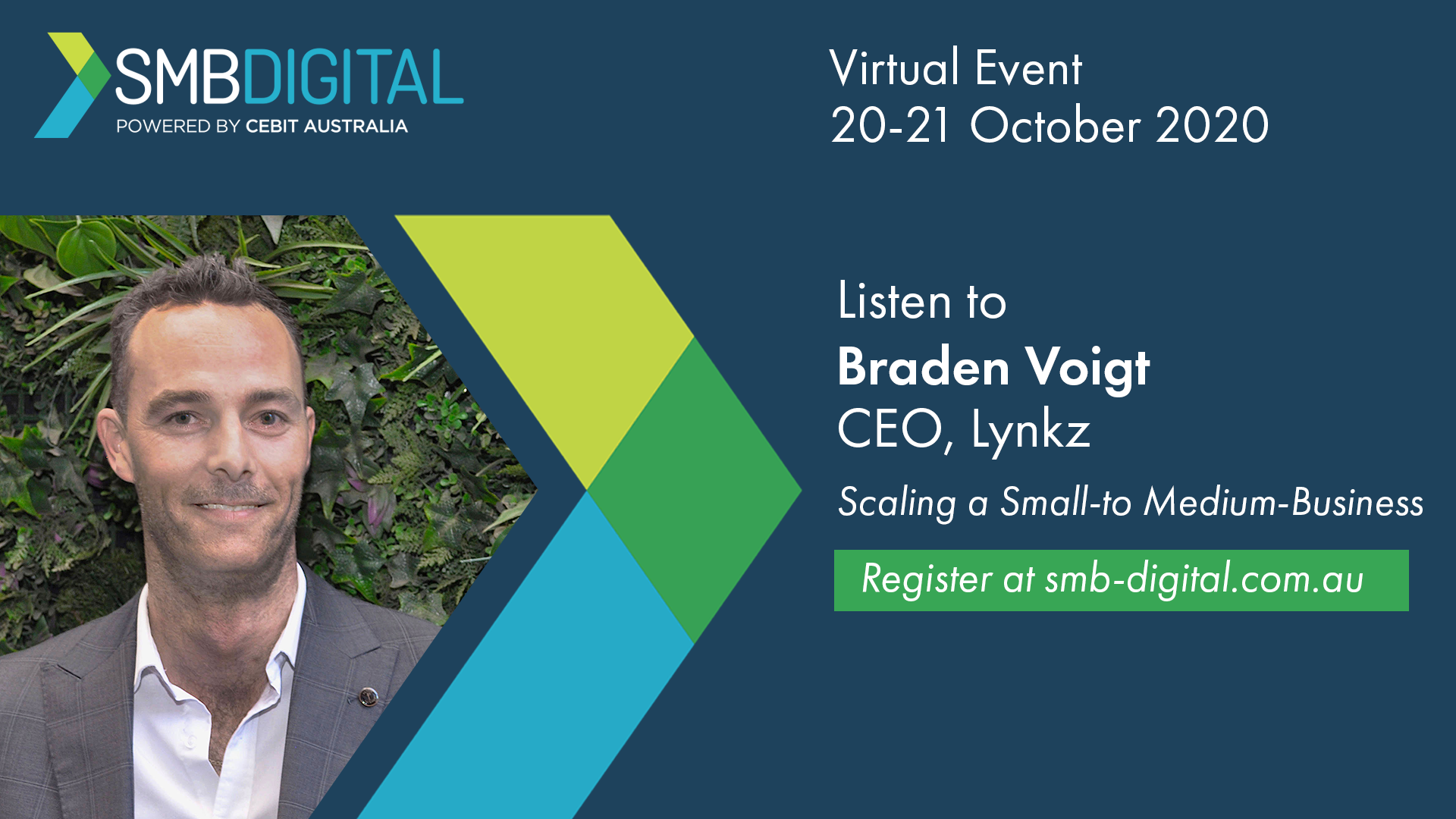 The Big Picture:
To successfully scale a small to medium business requires a close look at your tools, applications, processes, data and people.
Standout statements:
"It's all about customer loyalty. Your people drive your culture. Continually build your network. Everyone hates processes but you have to get them right. Data is your best friend. Capture everything you can."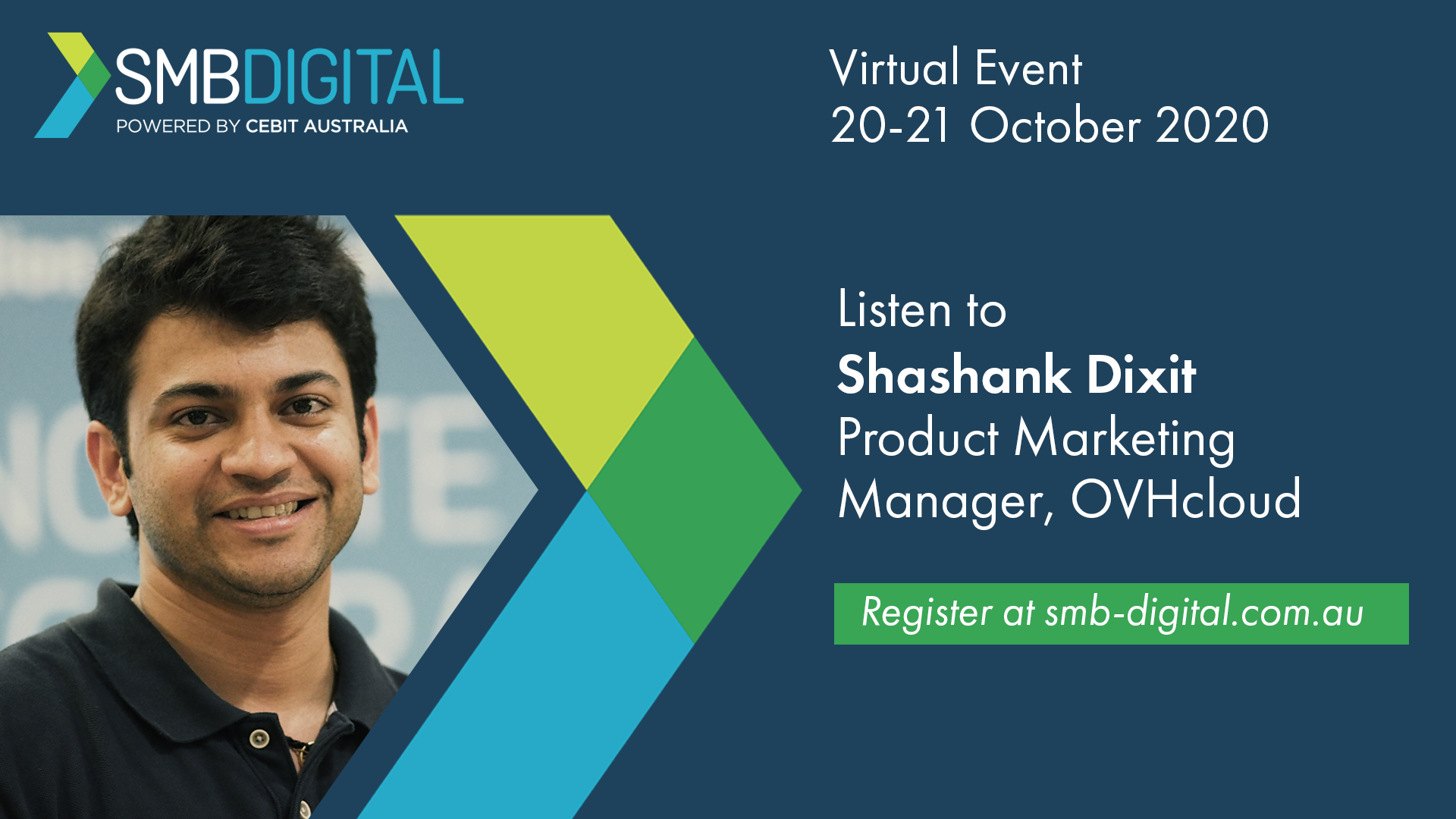 The Big Picture:
COVID 19 has sped up digital transformation. It is the digital accelerant of the decade. Previous inhibitors to transformation have been broken down. Now is the time to act. SMBs need to reinvent their business models to expedite their digital transformations to remain relevant and capture opportunities. When looking at a cloud based transformation, ask yourself: traditional or cloud native apps? Public cloud or private cloud? Hyybrid or multi-cloud strategy? Openness or transparency?
Standout statement:
"Don't forget the role of talent in accelerating progress, it's critical to adopt a true cycle mindset on people. Not just in keeping the right talent but also in building the skills of the people you already have. For CEOs this means developing a talent roadmap that's as detailed as a technology roadmap. Digital transformation is not something to check off a list. It's more about strategy and mindset."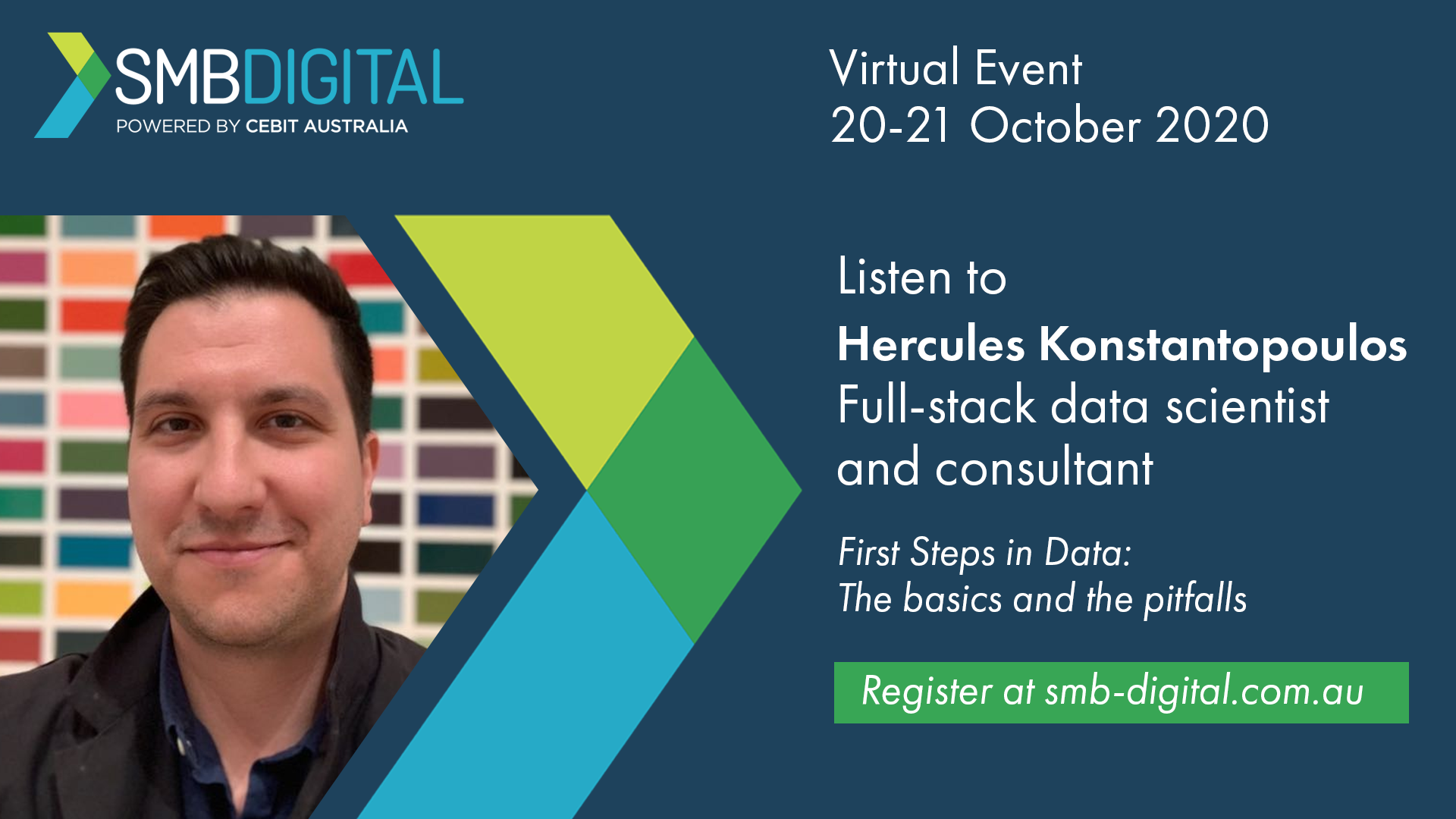 The Big Picture:
To quantify is to understand and to rationalise. In that sense, establishing a culture of questioning operations and strategy, and grounding it in fact, can bring a great deal of confidence in the future. Setting up a data science program isn't as hard as it sounds. The best way to learn is through your mistakes (or a shortcut to this is to learn from other people's mistakes).
Standout Statement:
"Data can help you make decisions and give you a competitive advantage by helping you fulfil your mission (with a big emphasis on pleasing customers and making employees happy). Be data informed not data driven so consider focusing less on KPIs and more on OKRs (Objectives and Key Results)."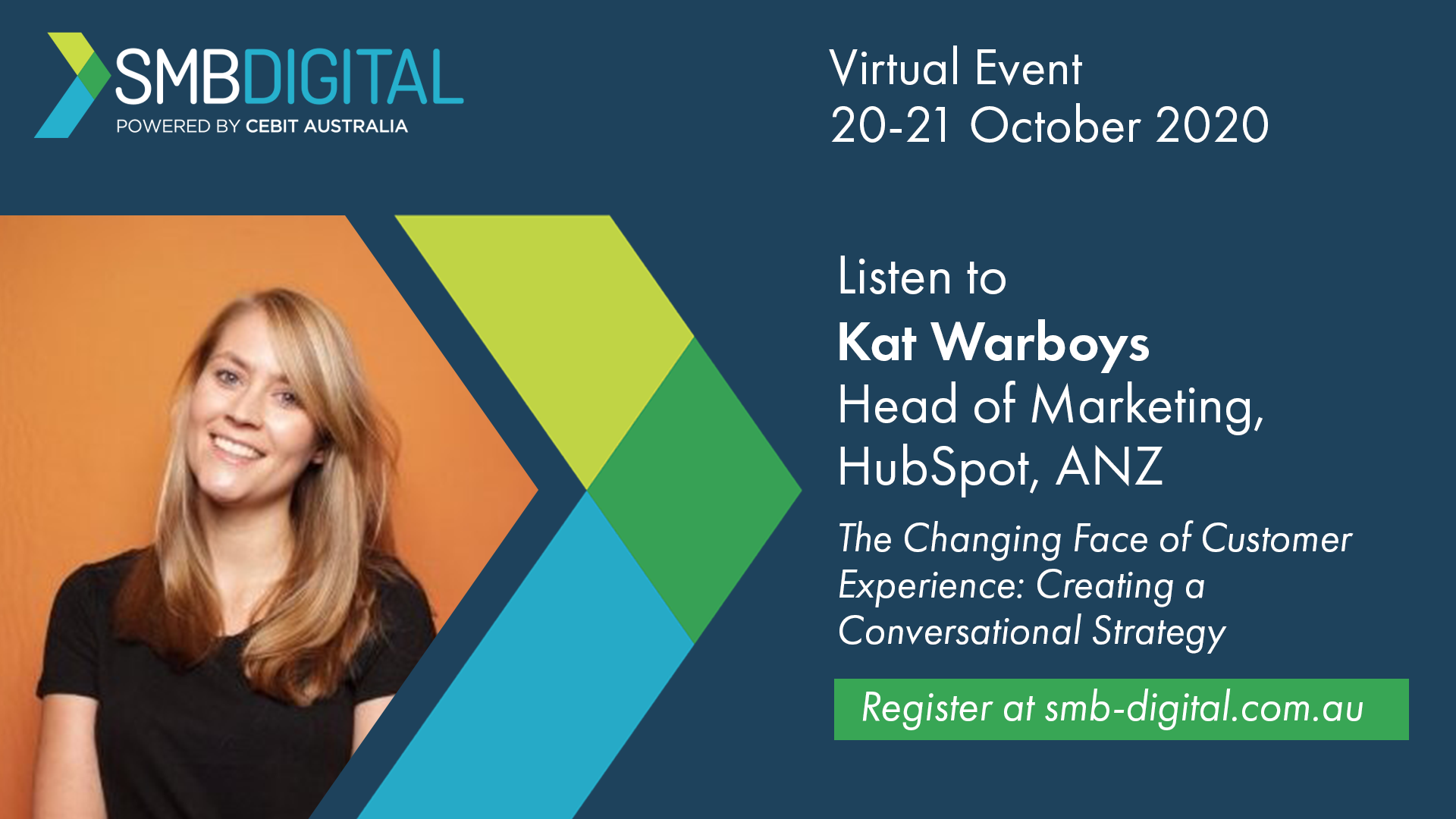 The Big Picture:
What you sell isn't enough anymore. It's how you sell that will determine your success. Consumers are less patient and more demanding than ever. Technology has moved the goalposts, and businesses are expected to be always on, and always ready to help. Conversational marketing is the way to meet these ever-rising expectations at scale.
Standout Statements:
"Immediate. Urgent. Obsessed. We want things now. By giving your audience more control over how they choose to receive updates and content from you, you're going to see better results. Plan to drive demand, but more importantly, plan to meet demand."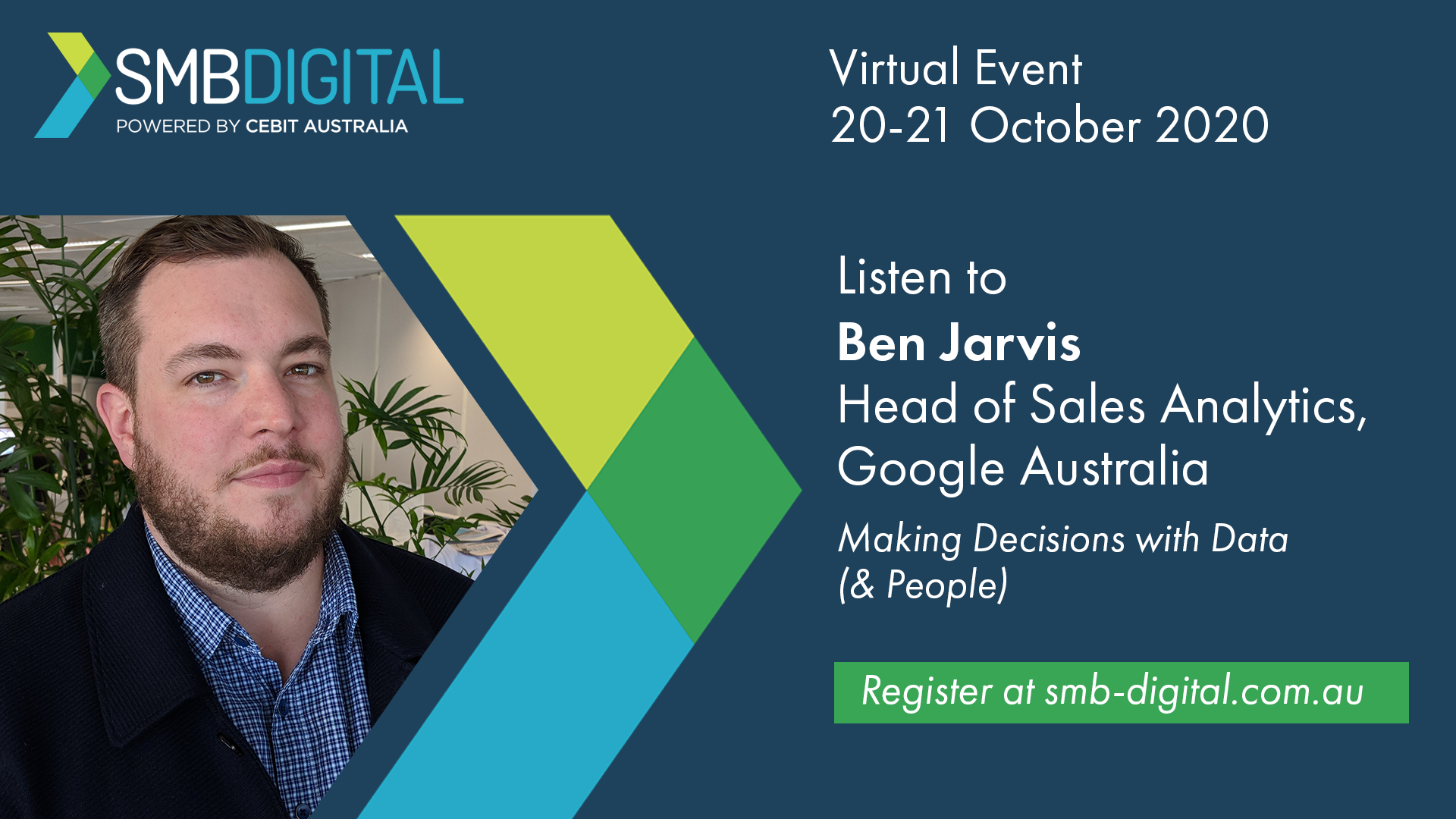 The Big Picture:
With the increasing complexity and speed of business comes the challenge of making sense of different signals involved at all levels of business decision-making. The challenge is to navigate large, unstructured data sets. It's important to get familiar with looking at data – we're all analysts now.
Standout Statement:
"There are estimated to be three million data scientists in the world - a 344% increase since 2013 -but when we think about the business decision maker, we're still looking for those people who can present the information back in a workable way. Data is only as good as your interpretation."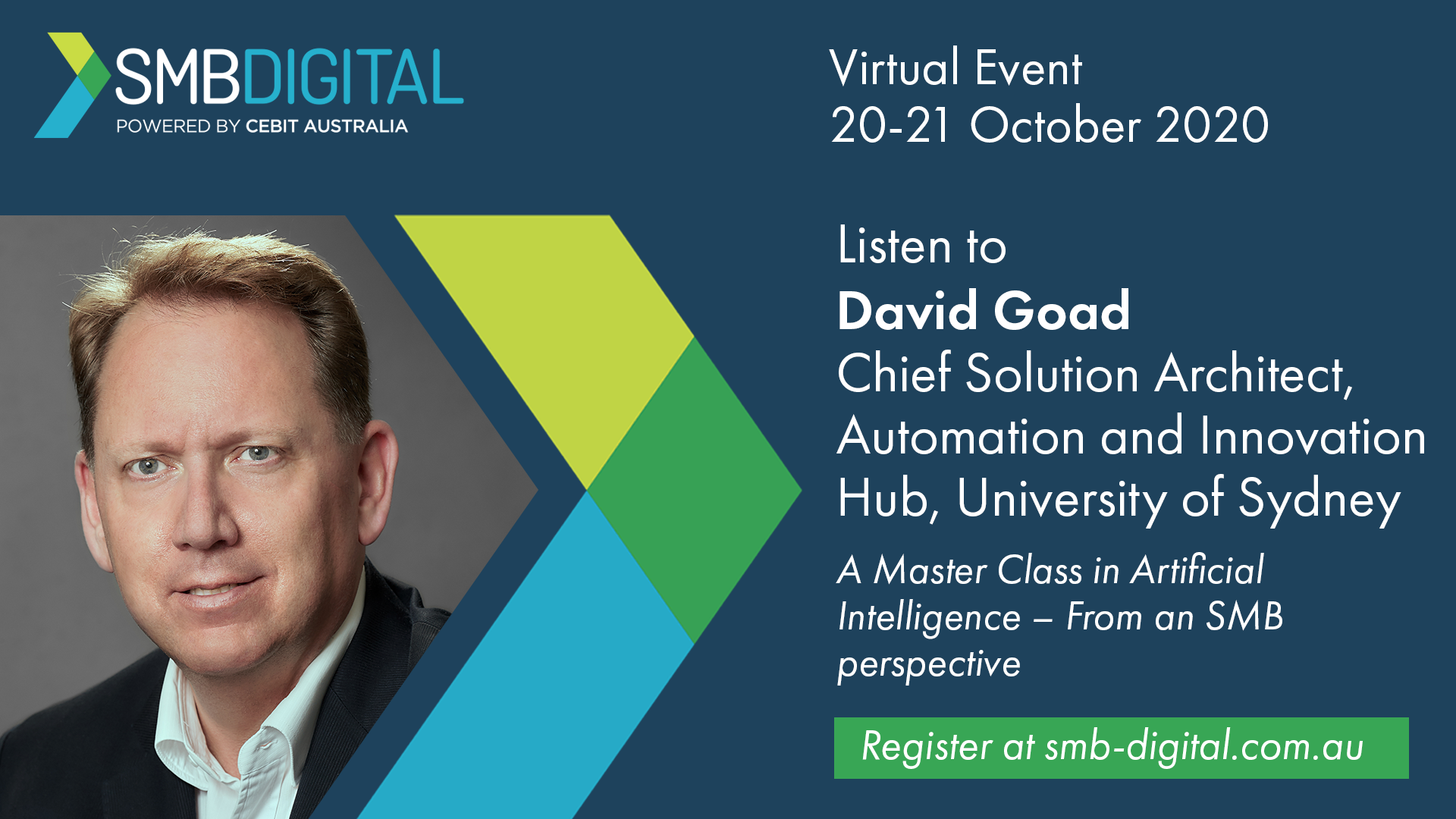 The Big Picture:
AI is not the destroyer of jobs. There will be far more jobs created than will ever be replaced by automation. It's about automating tasks not jobs. Not all AI is created equally but nevertheless it does provide for cost effective human-like decision making and it can process large amounts of data.
Small businesses can use AI to their advantage by automating repetitive or manual tasks and improving customer service. Deploying AI solutions isn't as hard as you think.
Standout Statements:
"An inconvenient truth for business leaders is that AI can't be left to the techies. You need to embrace and understand its impact and how it's used."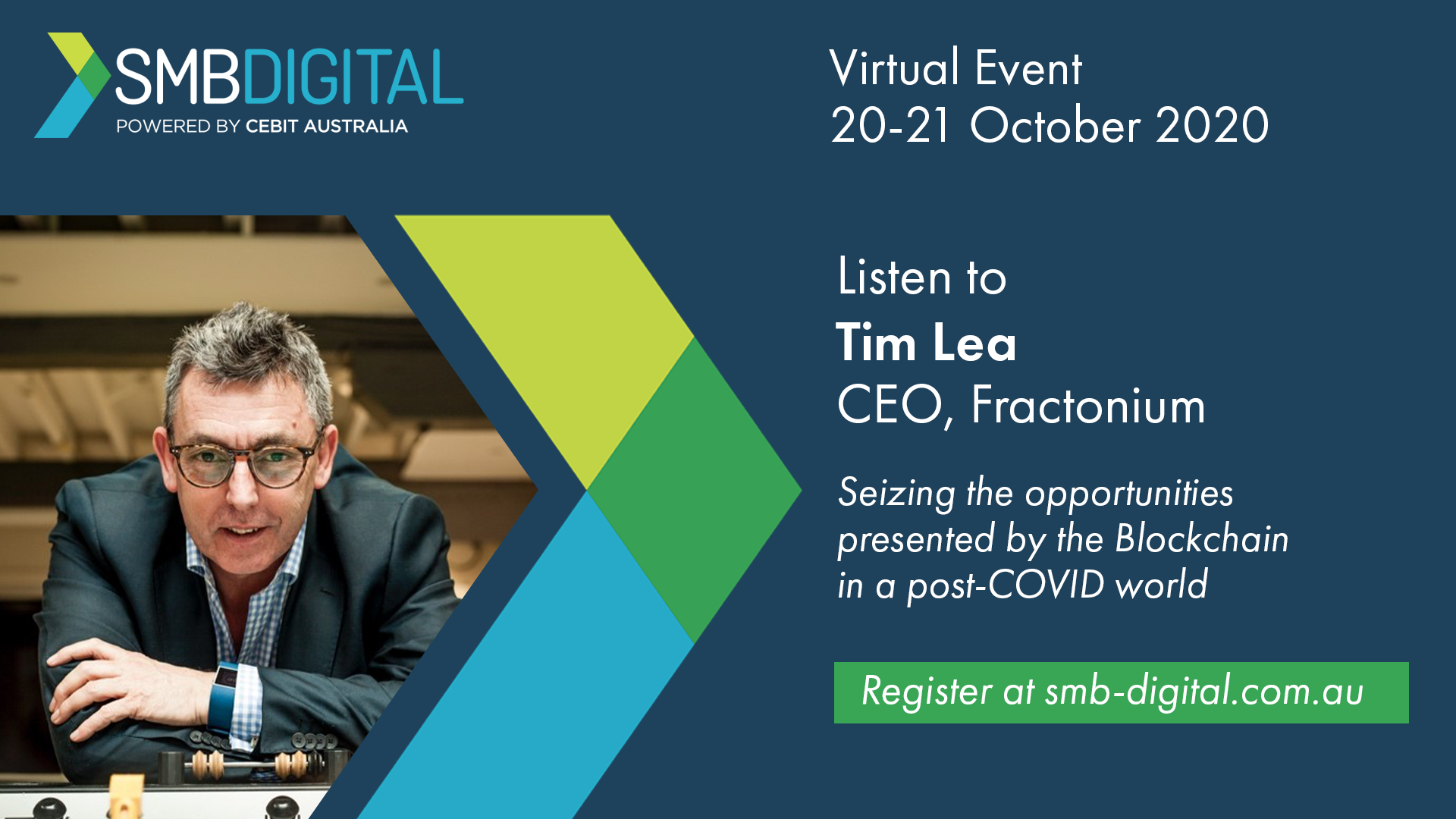 The Big Picture:
In 2017, Harvard Business School said 'The blockchain will do to the financial system what the internet did to media'. The digital transformation taking place extends to money. COVID 19 and recessions are ramping up adoption and Central Bank Digital Currencies (CBDCs) will explode over the next 12-18 months. The new landscape means new opportunities for business and entrepreneurs. It will be transformative.
Standout Statements:
"Digital currencies will transform the internet of information to the internet of value - where value is baked into the technology itself without using external banking systems."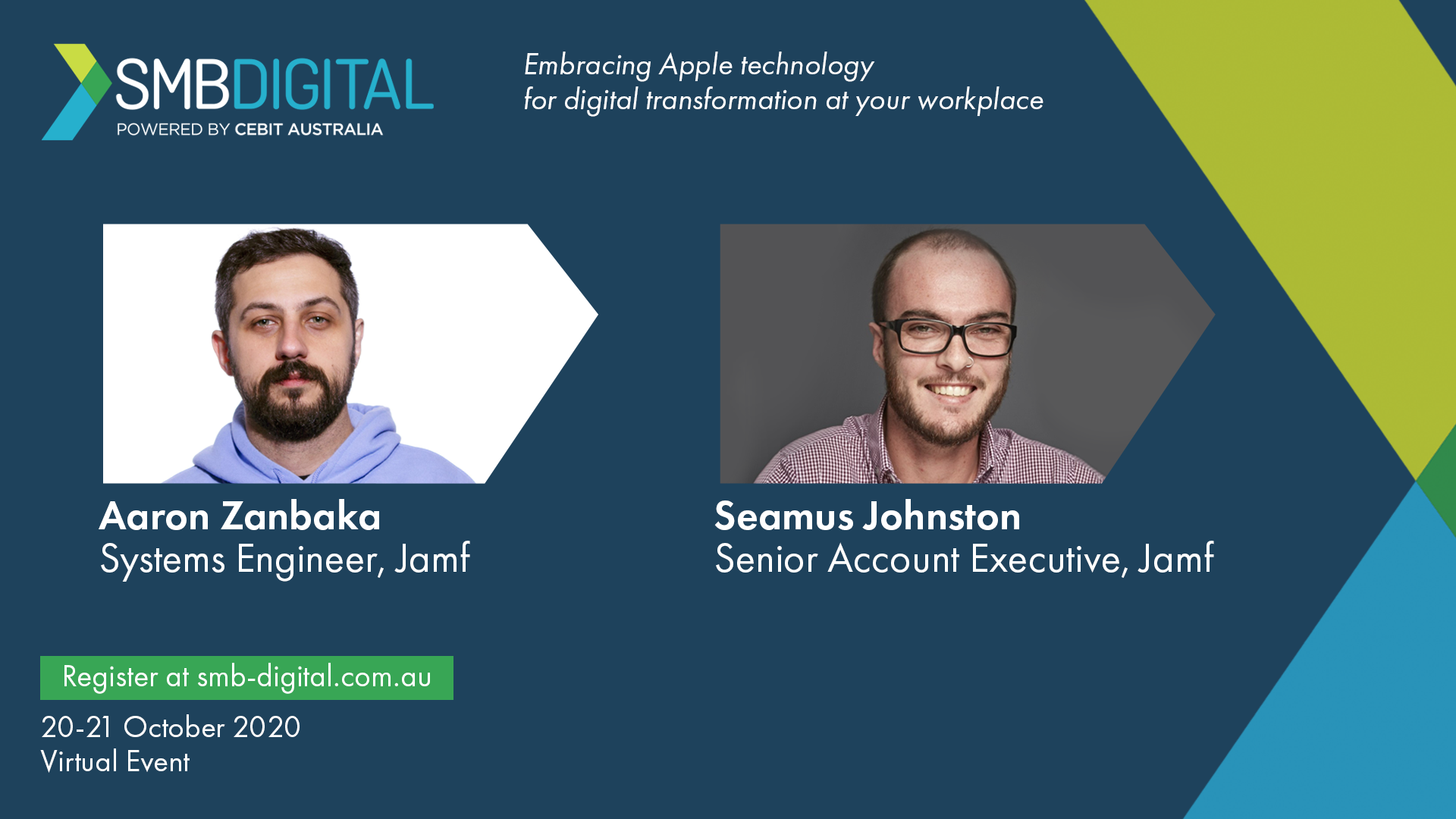 The Big Picture:
A small staff shouldn't stop a small business from efficiently using technology to reach its goals. There are some exciting technologies for SMBs to utilise during their digital transformation. Apple and Jamf are helping companies turn big, slightly abstract concepts of transformation into actions and strategies that benefit business.
Standout Statements:
"At its core, digital transformation is about investing in and fully integrating digital technology into everything you do, fundamentally changing how you operate internally and externally – now and into the future."
Stay tuned for day two of SMB Digital. The first session at 9am Wednesday, 21 October is a fireside chat on Digital Maturity for the Resilient SMB with Luke Power, Director, Partner Organisation & Small Business - Cisco Australia & New Zealand.