24 May 2021
Report finds Aussie SMBs growth stunted because digital transformation is too slow
Success of Asian counterparts attributed to tech-enabled customer service and innovation strategies
The 12th annual CPA Australia Asia -Pacific Small Business Survey confirmed that 2020 was a tough year for Asia-Pacific small businesses with the lowest recorded percentage of small businesses that grew. Hong Kong and Australian small businesses were the least likely and small businesses in India, Vietnam, Philippines and Indonesia were the most likely to grow in 2020.
Overall, high growth was attributed to investing in technology, and a focus on improving customer satisfaction, improving business strategy and innovation.
CPA Australia spoke to approximately 4,300 small businesses (under 20 employees) across 11 markets in the APAC region to get a handle on their responses to the pandemic, their plans for the future and their level of technological innovation. The organisation conducts the survey each year to understand and compare how Australian small businesses compare across markets against their peers or local competitors.
Numbers of note
81.0 % of businesses that grew strongly found their investment in technology in 2020 was already profitable
51.5% of businesses that grew strongly in 2020 reviewed their cybersecurity protections
76.2% of businesses that grew strongly in 2020 earned 11 per cent or more of their revenue from online sales
76.6% of businesses that grew strongly in 2020 received 11 per cent or more of their sales through new payment technology
57.9% of businesses received more than 10% of revenue from online sales (up from 51.0%)
Digitisation is Key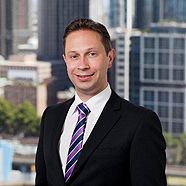 According to Gavan Ord, Senior Manager of Business Policy, CPA, the survey clearly showed that businesses that were proactive and positive about the influence of technology last year were more likely to grow strongly.
"High growth businesses are focused on their customers and they're doing that through investing in technology, investing in innovation, through new products or services, and using e-commerce more frequently and social media to communicate with their customers," he said.
Ord attributes the lack of consistency and strategy of Australian businesses to under-performance.
"Australian businesses are much less likely to invest in technology, innovate, use social media and sell online. High growth businesses are much more likely to be doing each of these."
Technology ideal for SMB investment
Social media, cyber security, CRM, digital payments and data analytics are the technologies that Asian SMBs invested in – at a much higher rate than businesses in Australia and New Zealand.
COVID-19 raised the stakes when it came to digitisation – especially online transactions and payment options.
The popularity of new digital payment options such as Alipay and Apple Pay remains very high in Mainland China, with India fast catching up. In fact, it would be difficult to find a small business in Mainland China, India or Vietnam that doesn't offer digital payment options to their clients. - CPA Australia Asia -Pacific Small Business Survey 2020-2021
For Australian small businesses that want to grow, Ord has some advice.
"The biggest opportunity is to increase your focus on your customer. You can do this by investing in technology so that you can better reach them. This includes taking a deeper look at business data, such as the data generated through social media. This can give you insights that will assist you make changes to your product or services or processes, and alter your business strategy for the post-COVID environment."
Find out
what the 2021 Federal Budget has allocated towards Australian small businesses and the digital economy.