13 Oct 2020
SNEAK PEEK: 4 Women leaders discuss the future of work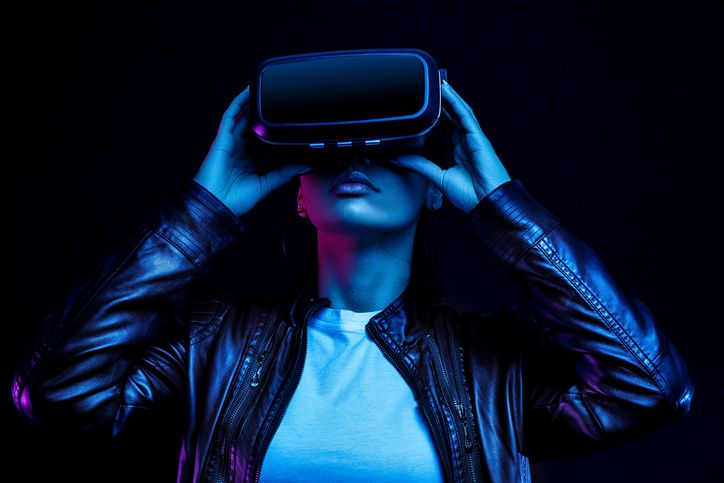 Realistically, is it all robots and AI or is there room for new human roles? Why can't I just ignore blockchain, AI and VR? What's going on now with the gig economy and can small businesses use it to future-proof themselves? Why should we double-down on diversity?
In less than a week, four entrepreneurial visionaries will get to the heart of the matter on one of the most pivotal issues facing businesses of all sizes over the world right now.
We didn't need a global pandemic to tell us that emerging tech will determine how we will work, our capabilities, the needs of our people, and the skills we need from them.
However, this year has reframed our perspective and intensified the process.
Day one of SMB Digital will feature a timely reassessment and discussion of Emerging tech & the future of work. In the lead up to the two-day virtual event, our esteemed panelists gave us a taste of the issues they believe will impact businesses, employees, and job applicants most.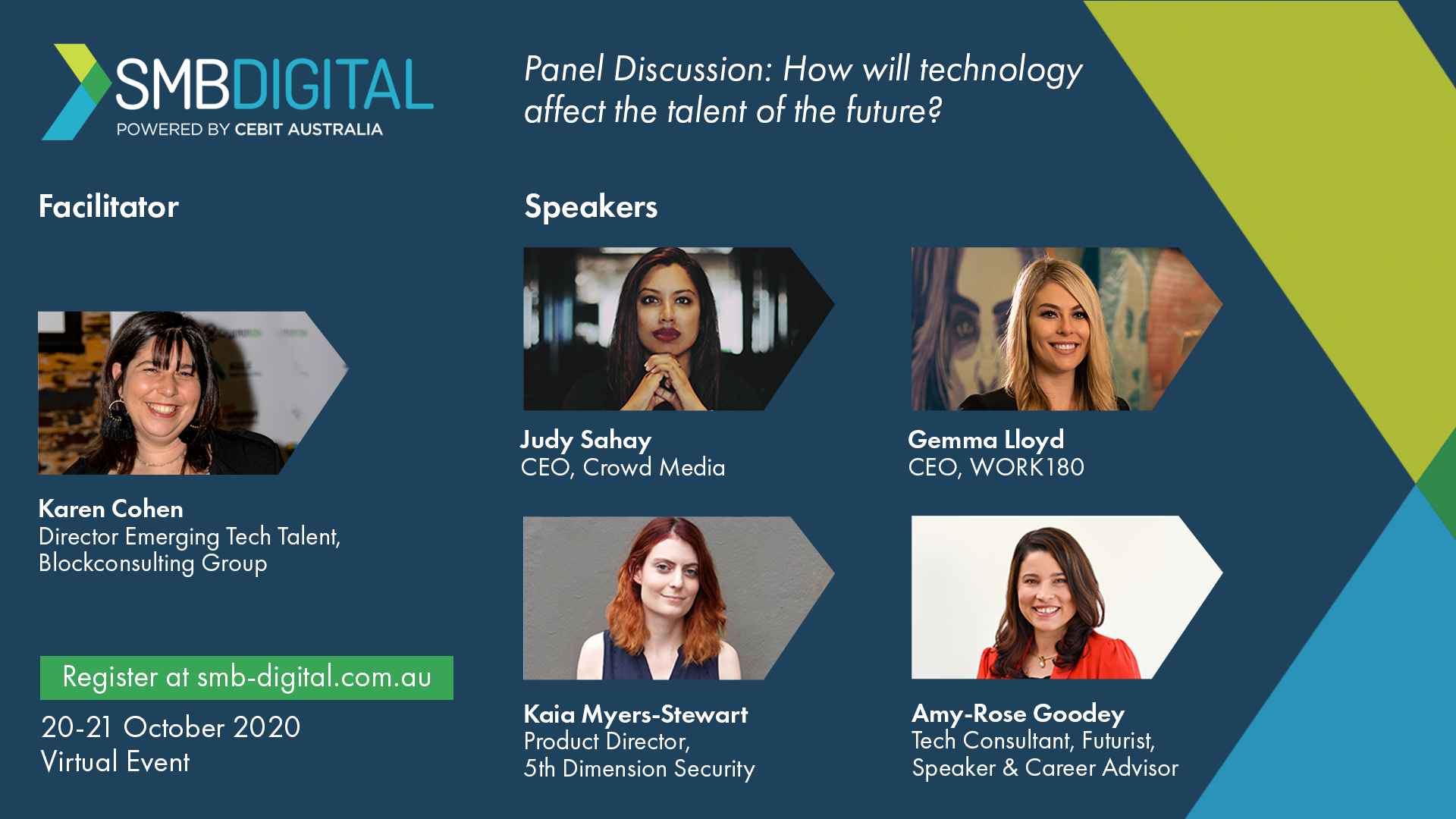 Gemma Lloyd, CEO - WORK180
"Through COVID, an increased focus by employers on inclusion and wellbeing has become paramount for a productive and engaged workforce. I look forward to discussing why it's critical for this focus to continue and why progressive employers will keep doubling-down on their diversity efforts into the future".
Judy Sahay, CEO - Crowd Media
"I'm looking forward to discussing the future of work in particular the rise in the gig economy and the impact this will have on the Australian economy. As a business the opportunities are endless. Given the business/tech landscape has changed in recent months, I'm keen to explore how small businesses can future-proof themselves, embrace digital transformation, understand what digital skills are required for the future and opportunities that are presented through emerging technologies.
Conversely, it's also important to understand potential challenges when it comes to hiring talent, retaining staff, and the impact of technology on the future of jobs."
Amy-Rose Goodey, Tech Consultant, Futurist, Speaker & Career Advisor
"One of the comments I hear regularly is that a resilient career is only for those who want to be developers, robotic engineers or data analysists. The opposite is actually true. The future of the tech industry relies heavily on people skills that… at this stage, cannot be automated. New careers are emerging in industries including manufacturing, healthcare, marketing, retail and cyber security that do not require tech heavy skills but rather a human centred approach.
If we take cybercrime for example, we can imagine the role of a juvenile cybercrime rehabilitation specialist being important. The role would be to rehabilitate school-age convicted cyber criminals and help train them to use their talents ethically.

Psychology and human relationships will also play a huge role as we move to a more isolated, working from home position. The head of business behaviour will be a critical role which will be to nurture and manage employee behaviour. If you are into design, you might want to help others personalise their smart home or even design e-sports arenas. The future is very bright, with careers emerging at astonishing speeds. The only barrier is our capacity to keep up."
Kaia Myers-Stewart, Product Director - 5th Dimension Security
"More than ever before, future-proof employment is about cultivating an interdisciplinary set of skills that will help you adapt to a shifting opportunity landscape underpinned by emerging technology, global conversation, and rapid, iterative change. One fantastic way to comprehensively fill your interdisciplinary skills toolbox is through learning about an emerging technology such as blockchain, AI, and VR/AR. Why? Because these technologies serve as the underlying mechanisms that will increasingly power our digital infrastructure, global economy, and the social fabric upon which our communities are built. To understand the potential of emerging technology, it's not enough to know how the mechanism works. By default you will learn about the ways in which it interacts with different schools of thought across academic and industry sectors, how it connects whole communities, and the individuals operating within them, and how every granular decision made will impact the big picture. In sum, emerging technology is a fascinating lens through which to examine the future of work."
The session will also address:
What is emerging technology and how will it affect jobs of the future?
How will artificial intelligence, cybersecurity and robotics improve small-to medium-businesses?
What can employees do to future-proof themselves?
How has COVID changed our workplaces and how will we cope in the future?
Panel discussion: Emerging tech & the future of work – chaired by Karen Cohen, Director - Blockconsulting Group
20 Oct 2020
10:10 - 10:40
Only a few days to go! Be sure to sign up and create your profile so you don't miss out.