19 May 2021
What does the 2021 Budget mean for small businesses?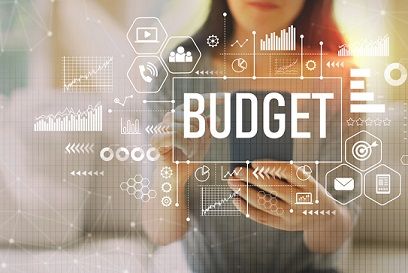 Last week, Treasurer Josh Frydenberg unveiled the government's 2021 Budget, labelled by many as a 'spendathon' and promoted as an antidote to help Australia recover from the COVID-19 pandemic and recession.
But what does this mean for small businesses? While there has been great debate over whether the allocation is adequate, the announcement encompasses a number of new and extended initiatives that represent areas of opportunity for SMBs and entrepreneurs, including:
$1.2 billion Digital Economy Strategy
This covers a broad range of initiatives grouped into eight priorities: education, support for small and medium enterprises, cybersecurity, artificial intelligence, drone technologies, data sharing, support of government services, and tax incentives.
The strategy complements the Digital Business-to-Business (B2B) Partnerships Initiative that will leverage the relationships that Australia's corporate sector has with SMBs to promote the adoption of, use of and access to digital products and services.
Specifically for small businesses, the 2021 budget is dedicating:
$15.3 million to enhance the value of electronic invoicing to help businesses reduce costs and increase productivity. Following the government's commitment to make e-Invoicing mandatory for government agencies by July 2022, this initiative aims to increase awareness of the value of e-Invoicing for business and working with payment providers and regulators to increase adoption.
$100 million for digital upskilling within the education and training ecosystem.
$6.9 million to assist businesses upgrade their cyber security.
Artificial Intelligence
Also part of the Digital Economy Strategy, the government is allotting $124.1 million into AI. With $53.8 million over four years going towards a National AI Centre and four AI and Digital Capability Centres to drive and support SMBs to adopt and use transformative artificial intelligence technologies. It's also providing $33.7 million over four years to support Australian businesses to partner with government to pilot projects for AI‑based solutions to national challenges. Twelve million dollars will go towards co-funding up to 36 competitive grants to develop AI solutions that address local or regional problems.
More information on the Digital Economy Strategy.
What else?
2021 Budget inclusions outside the Digital Economy Strategy of interest to SMBs:
$129.8 million to encourage entrepreneurship through the New Enterprise Incentive Scheme (NEIS) and Entrepreneurship Facilitators Program. An increase from 8,600 to 12,000 places per year for people looking to create their own start-ups.
$16 billion in tax cuts by 2023-24 – including continuing last year's tax reduction from 30 percent to 25 percent.
Starting 1 July next year, income earned from new patents in the medical and biotech sectors that have been developed in Australia will be taxed at a concessional rate of 17 percent.
Extension of loan scheme for SMBs that were recipients of the JobKeeper payment or were affected by the floods in eligible Local Government Areas in March 2021.
Extension of last year's instant write-off on new equipment purchases as well as offset of past losses against future profits to 2022-23 – potentially allowing offset of losses from the COVID years against future profits.
If your 2021-22 strategy includes smarter, more strategic use of technology, join us for SMB Digital 19-20 October 2021 at ICC, Sydney.